If your Tulsa-area business is in need of a reliable, cost-effective commercial plumber, look no further than Raby Plumbing. Our experienced staff provides excellent customer service all day, every day. From small to large-scale projects, we have a proven track record of success.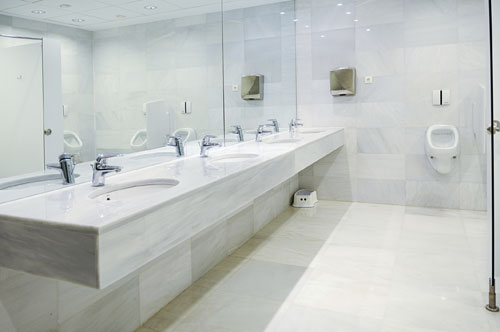 We offer a wide range of commercial plumbing repair service to meet your business needs. Whether it's routine maintenance, broken pipe repair and repiping, drain cleaning, faucet repair, sewer problems and more, we are equipped to handle any plumbing issue that arises.
Have a plumbing emergency? We are available day or night seven days a week for your convenience.
We utilize state-of-the-art technology in order to finish the job on time with minimal invasiveness to your commercial property. We use video pipe inspection to avoid unnecessary digging and damage. We offer long-lasting trenchless pipe repair to avoid unsightly dirt piles around your property, which also reduces the amount of time it takes to complete your request. Ask about our Raby Plumbing Root Out lifetime warranty. We also keep records of where your problems are occurring in order to better serve you in the future.
In addition, we can analyze your company's plumbing systems to determine what, if any, preventative maintenance should be done in order to keep problems from persisting. We understand your company's downtime costs you money, so we are there to help insure your plumbing needs are met and your bottom line stays healthy.
Trust our technicians to handle your request promptly and professionally. We are trained and certified to do the job right the first time, every time. No job is too large or too small. Let us help minimize your down time and help get you get back to business.