We offer complete water heater service in the Tulsa area. Fast repair, installation, and replacement. We work on all brands. Emergency service available.
A normal water heater will last about 12 years. Tankless models may last 15-20 years. Because this appliance needs to be replaced periodically, it's important to maintain it properly, and replace it before a total breakdown.
Tulsa Water Heater Repairs
We repair tank and tankless water heaters. If you have no hot water, discolored hot water, or a leaking water tank, give us a call for a repair estimate.
Replacement Hot Water Heaters
If you need a replacement, we carry several major brands and budget units. Our storage tank models come in various sizes to fit your homes water usage. Our tankless models come in gas and electric, with varying GPM (Gallons Per Minute) ratings. Our plumbers can help you select the best model for your home and water needs.
Raby Plumbing Benefits
Experience Plumbers
Based in Sapulpa, OK
Family Owned and Operated
Fully Licensed and Insured Plumbers
Parts and Labor Warranty Included
100% Satisfaction Guarantee
Typically Same-Day Service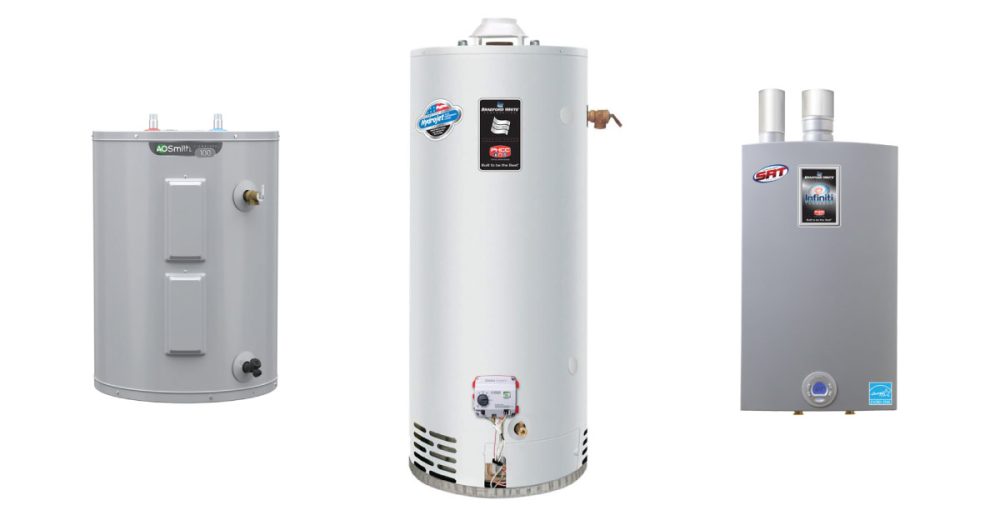 Signs You Need a New Unit
Unit is more than 12 years old.
Inadequate supply of hot water.
Recent drop in available hot water.
Water is cloudy and/or discolored.
Hot water has a bad odor.
Tank is leaking water.
Unit is making new, c

oncerning noises

.
Installation Service
A great deal of a home's energy is devoted to heating water. A new, more energy-efficient hot water heater, or a tankless water heater will provide more efficiency. This may help reduce energy usage.
If you need a replacement water heater, or if you're interested in the benefits of an upgrade, Raby can help. We install gas or electric systems for homes and businesses. Our service is available in the Sapulpa, Jenks, and Tulsa areas. Give us a call for an estimate.