Garbage Disposal Installation & Repair
We repair and install garbage disposals in the Tulsa and Sapulpa area. If you're having disposal problems, give us a call 24/7.
Most garbage disposals have a lifespan of about 10-15 years, depending on the model, how frequently they are used, and how intense that usage is.
If you have a newer model and have an electrical issue, if the disposal won't run, or it's making strange noises, we can usually repair it. If it's an older model that isn't grinding well or does't work reliably, our plumber have replacement disposals that can be installed same-day. We can also install products that you've already purchased, but don't want to install yourself.
Replacement Garbage Disposals
You have several options for replacing a garbage disposal. More expensive models tend to have more horsepower, which means they can grind more difficult items with less effort. 1/2 or 3/4 horsepower common for homeowners. If you're a serious chef and really want to run a lot of food through your disposal, 1+ horsepower models are available. If you want to be able to quickly grind up things like corn cobs, fruit pits, pineapple trimmings and small bones, 1 HP is the way to go.
More expensive models may also be quieter, and have other features such as multi-stage grinding, and more durability materials.
If you have questions about which model may best suit your household, our plumbers can help you select an appropriate and cost-effective option.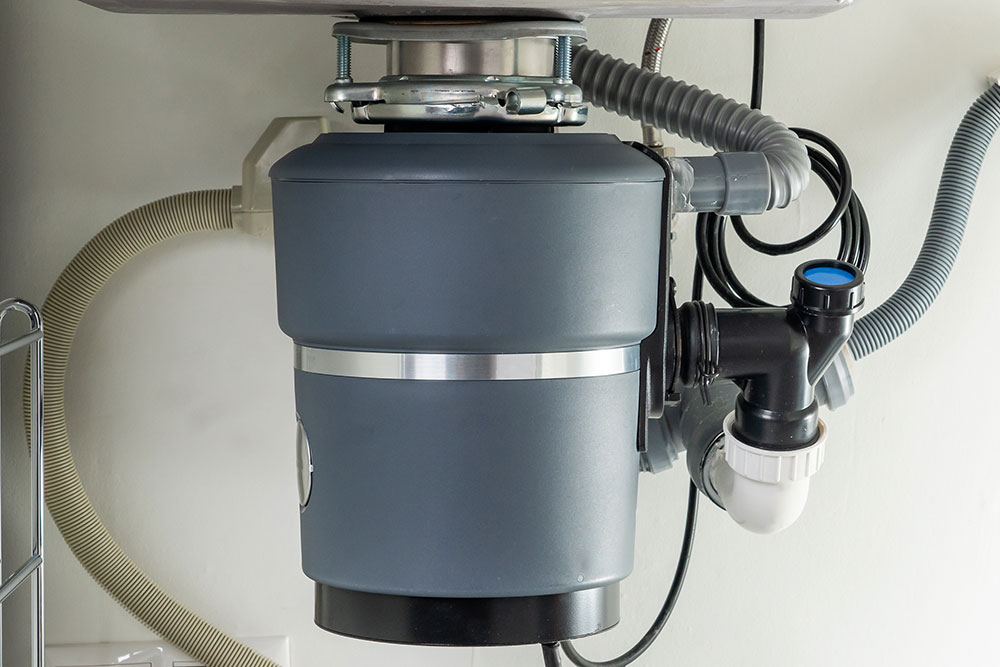 Thing You Should Not Put in the Garbage Disposal
In general, a good garbage disposals can handle just about any food item. There are a few food that can damage the appliance, and more commonly there are food that you shouldn't put in the garbage disposal because they can clog your drains and pipes.
A couple of preliminary rules: 1) Only put food in your garbage disposals. 2) Check your owner's manual to see what is appropriate for your model. Avoid these items in your disposal:
Grease and Cooking Oils – Can clog drains.
Clams and Oysters – Can damage the blades.
Caustic Drain Cleaners – Can cause corrosion.
Coffee Grounds – Can clog drains.
Egg Shells – Can clog drains.
Fruit & Vegetable Peels – Okay in small volumes, but not great for your plumbing.
Corn Husks and Corn Cobs – Only small pieces, normally faster to use a trash can.
Pasta and Rice – Okay in small volumes, but cause pipe clogs.
Most other food items are fine, however, it is important to always run water when using the disposal. Also, never force large amounts of anything into the disposal at once, this can lead to jams and clogs.
If you need a new garbage disposal, or a quick repair in the Tulsa or Sapulpa area give us a call: